About Us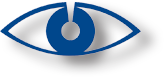 The "eye" is at the heart of Electro Watchman's operations. For over 90 years, Electro Watchman has used the most up-to-date technology to protect your property. We are competitively priced, but never compromise quality to sell at a lower price. For economical solutions that leverage the height of technology, our custom-designed systems combine our expert security industry knowledge with a real-world approach.
Uncompromised Personal Service & Attention All Day, Every Day
Quality service is the backbone of our operation. Any time you call, you will talk to a real person. Our skilled and highly trained sales staff offers free, no-obligation estimates. Our UL listed Central Station provides our customers with 24-hour assistance. Our experienced technicians install alarm systems, inspect existing systems and provide repair and maintenance services on a variety of equipment 24 hours a day, 7 days a week. We are always "on" so you don't have to be.
Electro Watchman is a fourth-generation family owned business, where quality is at the forefront of what we do every day. From design to installation and service beyond the sale, Electro Watchman is your one-stop shop for your security needs. We make it our business to keep your home or business safe and secure.
UL Certified and Compliant
Underwriter Laboratories (UL) is an independent, third party inspection agency widely recognized for providing standards for equipment and installation methods.
Electro Watchman is fully UL certified as a fire and security alarm installer and monitoring center. Some industries and municipalities mandate quality standards for alarm systems by requiring a UL certificate to be written and held by the alarm provider. Electro Watchman is certified to write UL certificates on both fire alarm and security alarm systems. Our Central Station is UL listed as a compliant alarm monitoring center, proving our desire to meet the highest standards for our industry. This is a level of excellence that cannot be boasted by all alarm companies.
In an ever-evolving industry, our knowledgeable sales staff stays well-informed of the latest and most effective solutions to meet your security needs.
Any questions about a receiving a quote, installation process or services we offer? Check out our FAQ's or contact us.
What our customers are saying:

"The high level of professional technical security expertise is very comforting as a customer to experience, with the number of buildings the Lower Brule Sioux Tribe has under contract, and the length of time we have been associated with Electro, I would rate their contract services exemplary. Originating in the office to the tech support in the field, the efficiency of operations, and the concern for customer satisfaction is always apparent. Thank you for everything."

"Electro Watchman recently installed a security system in our home and it was a delight to work with them.

The installation went as planned and as advertised.
All of our questions were answered promptly.
The big delight was when we called Electro Watchman on the phone and a real person answered who was more than willing to help.
When we had questions about the building code they were answered and copies of the code were emailed.
The sales people seem to know as much about the security technology as the installers.

We look forward to a long relationship."

"Our business recently had an access control system installed by Electro Watchman. The experience was easy and agreeable all around. The sales representative was very responsive when we had questions in regards to the product, and the pending installation after we had decided to move forward. The installer was very professional. The system was easy to learn because our installer was so knowledgeable when it came to the product. Based on our experience so far the program has shown to be quite intuitive. For us, this is a major advantage as it is not always easy to sacrifice time dedicated to learning software in a business setting. We are excited to finally have the product and are certain it will suit our needs well into the future."